Tis the season to find some great discounts on Halloween and Christmas items - Dollar stores, thrift stores, big box craft stores and on-line stores all need to move inventory so go hunt and see what treasures you can stash!

Here are some helpful tips for supplies
-I love the Dollar stores because they have some great seasonal items that you can rip apart for supplies without feeling bad. Check it out for some of these treasures listed below:



Raffia for Scarecrow - Dollar Store. You may need to rip apart some floral decorations

Black Cheese Cloth - Dollar Store. Black Creep cheesecloth table cloths, rip the cheesecloth off a creepy decoration.

Burlap - Rolls of inexpensive colored burlap.

Styrofoam balls - they sell various sized foam balls

Salt Shakers - plastic and glass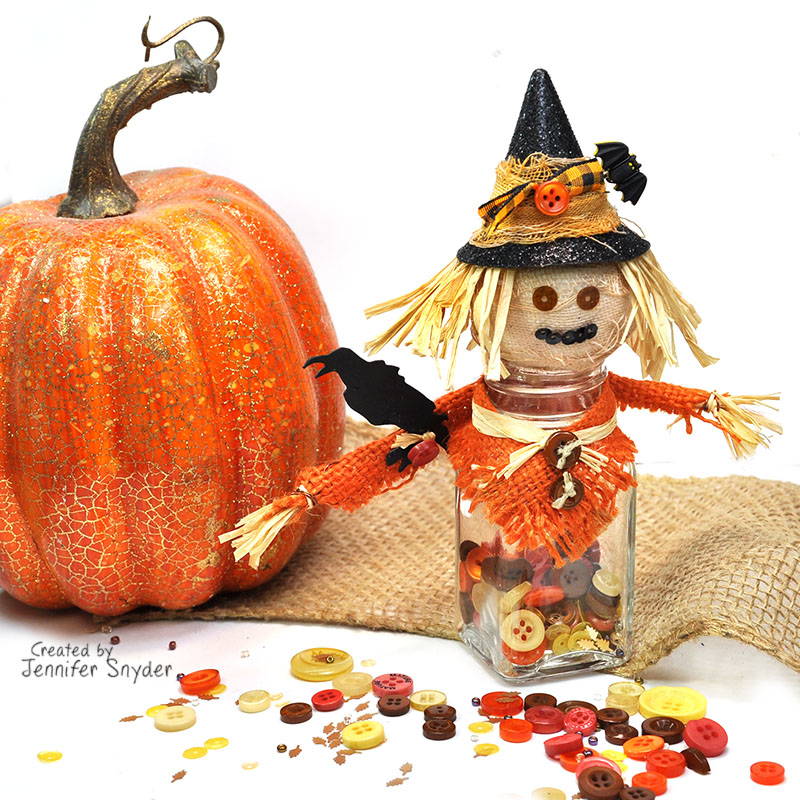 Scarecrow Altered Salt Shaker
First up, the scarecrow. His head is a Styrofoam ball lightly inked and wrapped around it.

I can't really provide specifics on the Styrofoam and ornament balls to use for the heads. The head size will be determined by the shaker you use.

The buttons, shaker mix and 3D bat button sticking out of the in the hat are from Buttons Galore and More.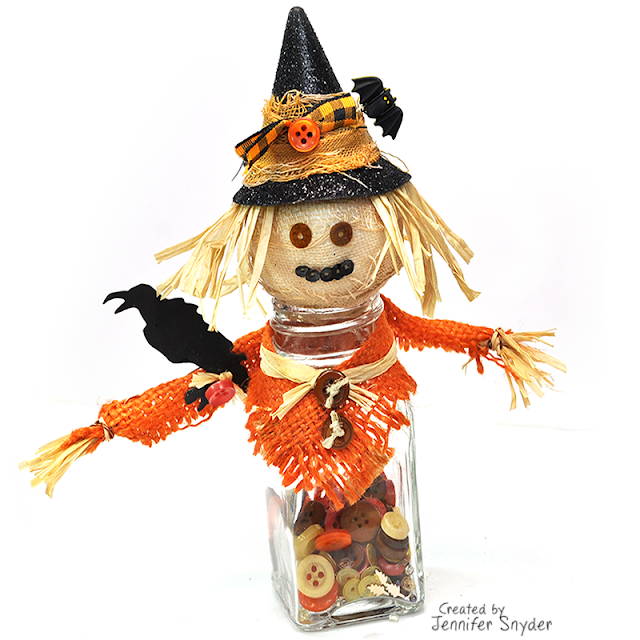 The Hat
The witch and scarecrow share the same style hat, purchased from Hobby Lobby's seasonal isle. The hat has been transformed from witch to scarecrow with a small piece of
Idea-ology - Tim Holtz - Halloween - Mummy Cloth
that I
died orange.
It's been finished with some festive gingham and a button.
The Bat Button in the Hat
When I create home decor, I try to make the project as durable as possible so I tend to secure embellishments using wire. I attached black wire to the bat and tucked it under the hat, which is why the bat is able to stick out of his hat.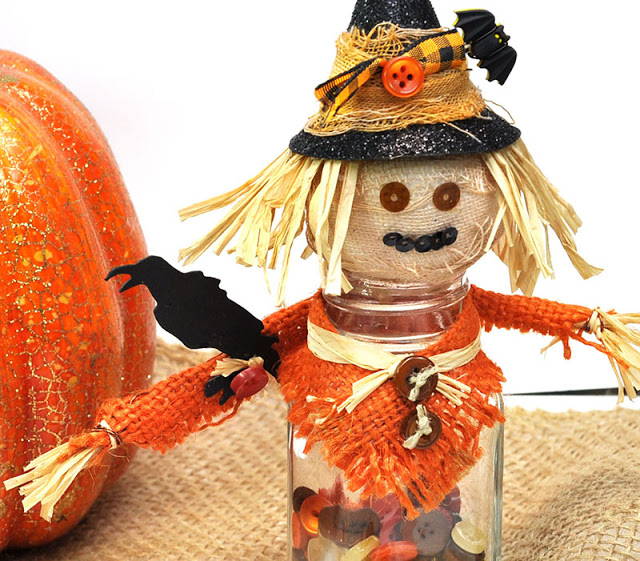 The scarecrow's orange shirt is just a piece of orange burlap with black wire woven through it to create arms that can bend or stay out stretched as desired. Super easy - no sewing needed.
If you look at the raffia "hands", you'll notice I tied the burlap with black wire to finish off the shirt at the hands - to also prevent the burlap from fraying.
I attached the arms to the shaker using more black wire.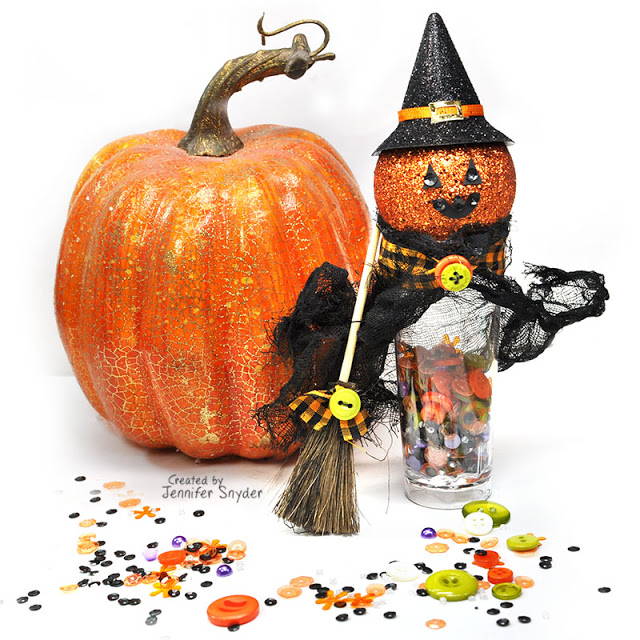 The jack-o-lantern witch has an orange ornament for a head. I started out using a Styrofoam ball and saw a set of Halloween ornaments on sale.
The glittery head adds a nice touch - and since it was orange, it turned into a jack-o-lantern.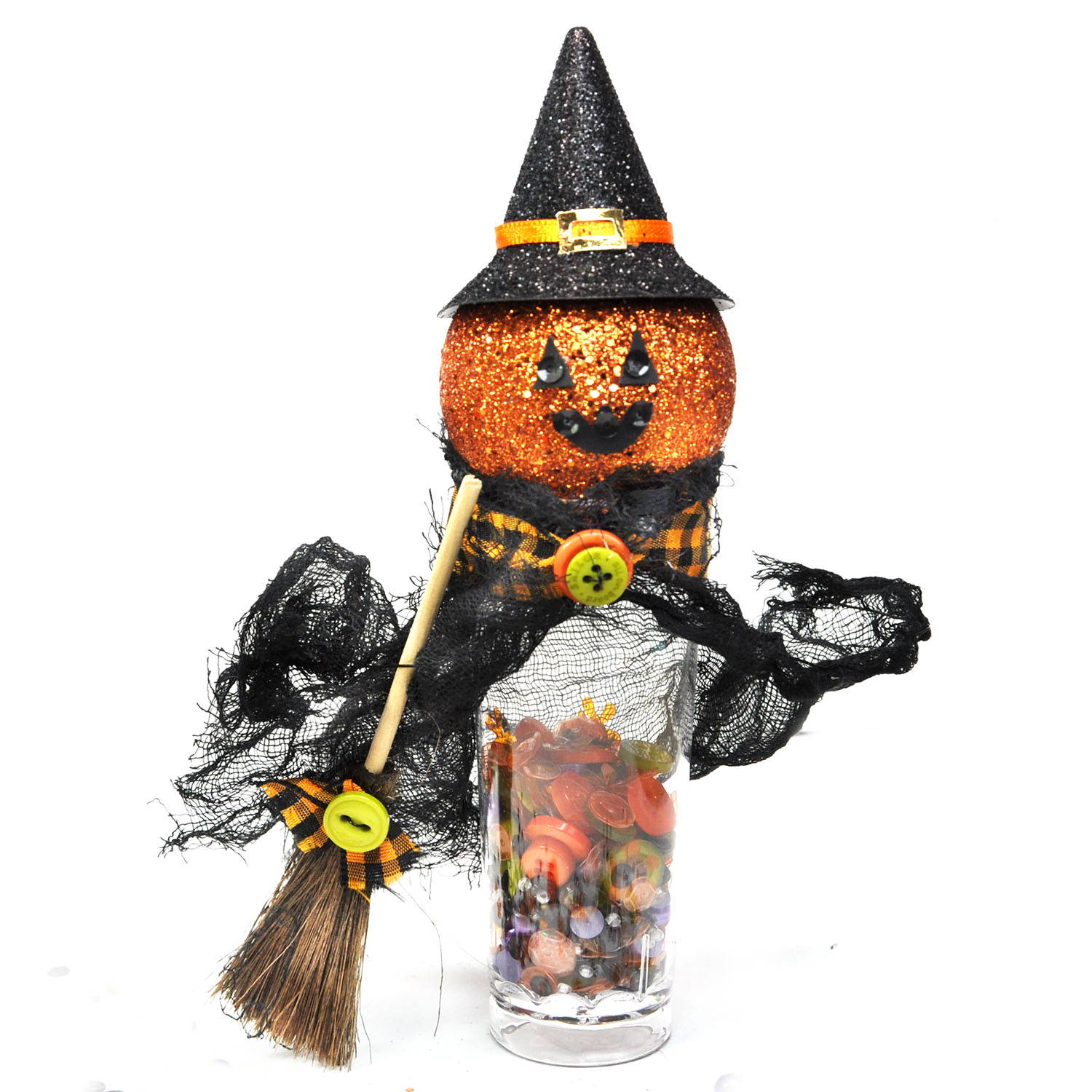 The black shape-able cape was super easy to create using black cheesecloth and weaving black wire along one edge. I also used the black wire to attach the cape to the shaker.
The eyes and mouth are paper with black sequins for accent.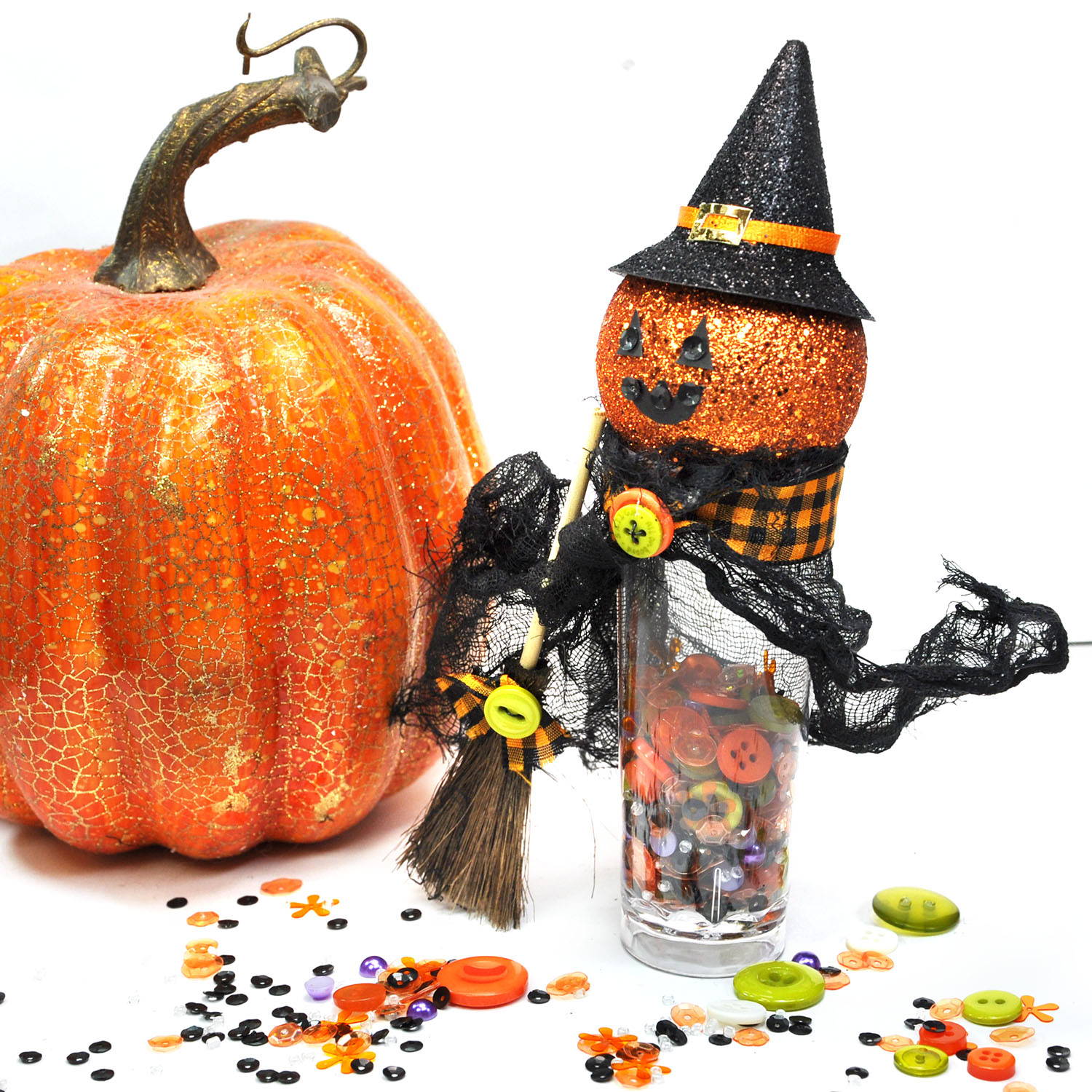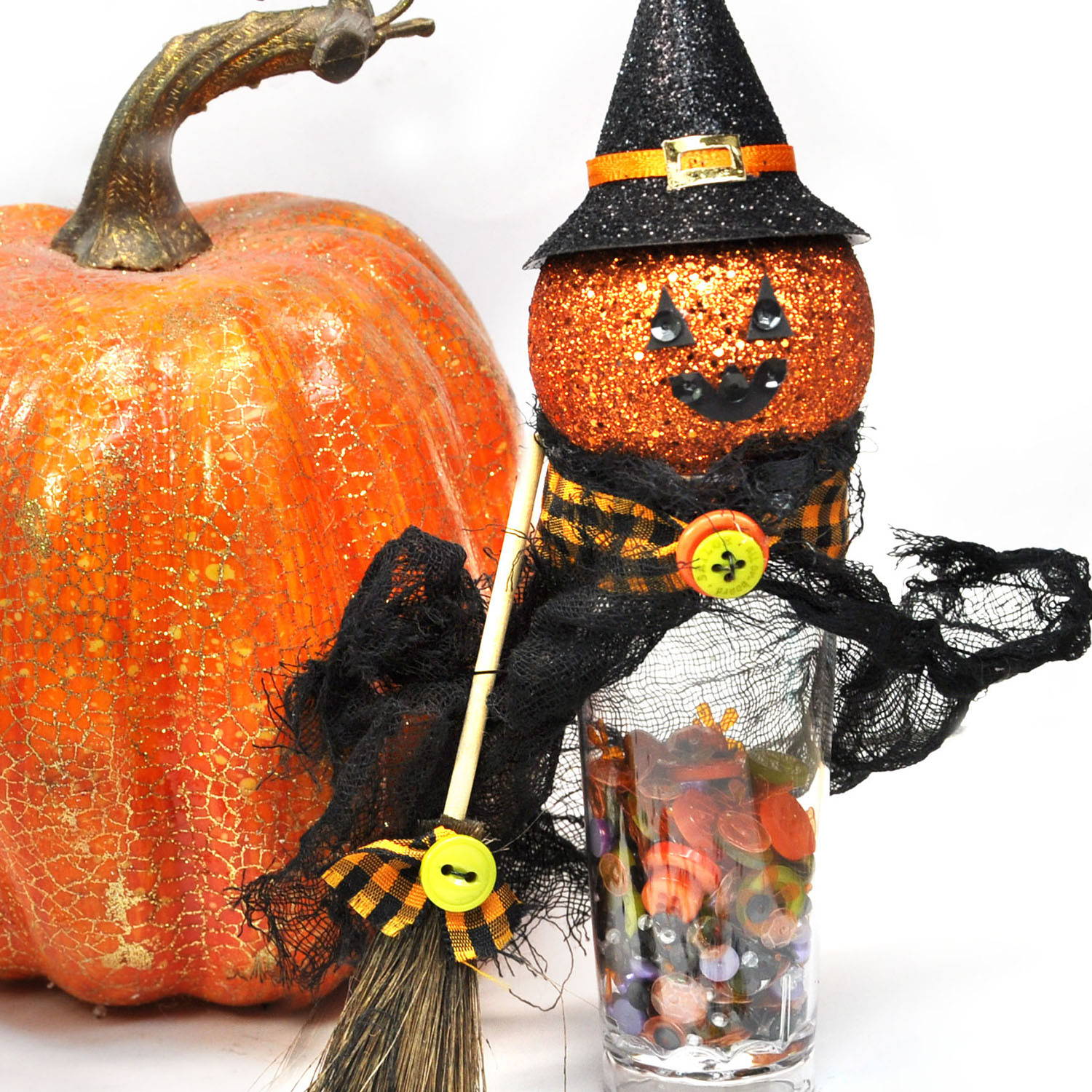 Be sure to visit Jennifer's blog for more craft inspiration.