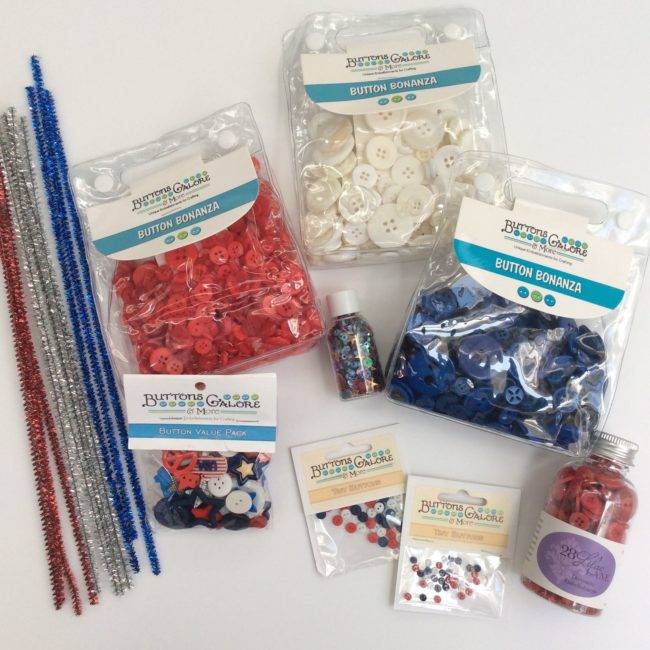 For the largest sparkler I twisted 2 pipe cleaners together at one end.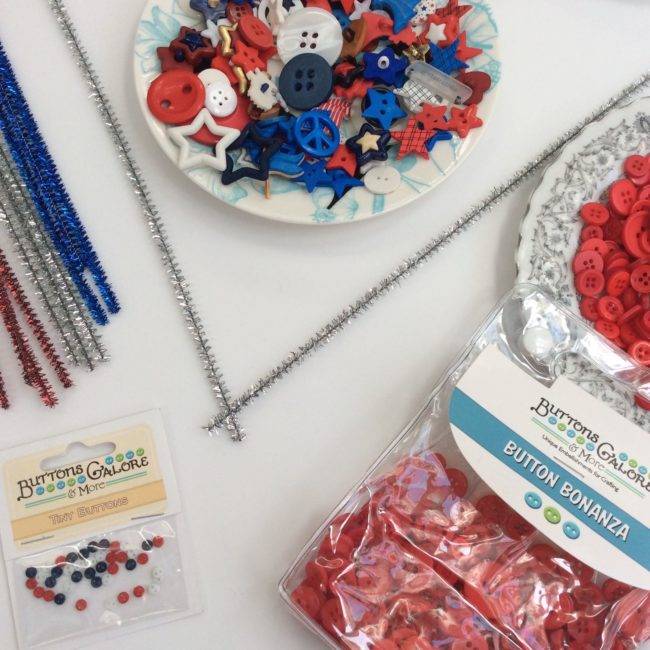 Simply thread large buttons onto the pipe cleaners alternating red and white and then switching to blue and white for the top area.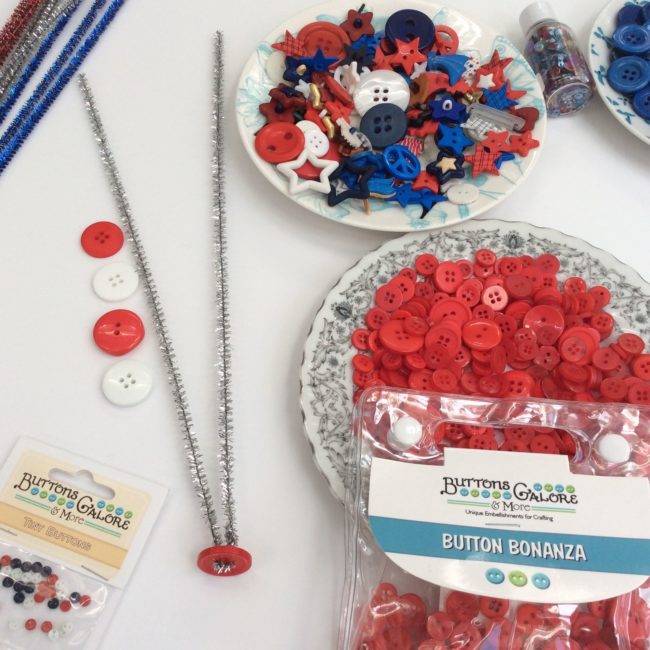 I then repeated the process with medium buttons and small buttons.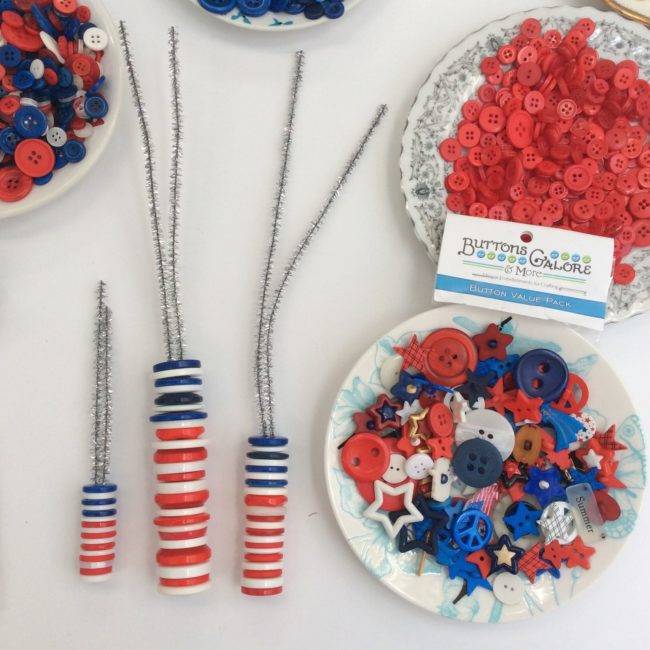 For a final touch on these fireworks decoration I put stars, flags and the outline of the United States shank buttons on the tips of the silver pipe cleaners. I did trim the pipe cleaners down a bit for the smaller sparklers to keep the proportions.